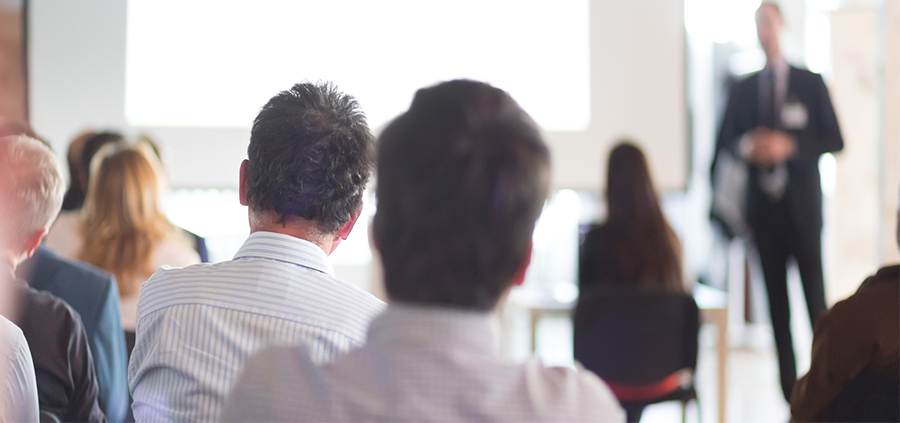 PeaceTraining.eu Kick off Meeting
Between 21st and 23rd September 2016, the kick off meeting of PeaceTraining.eu was held in Vienna, Austria. This was a great opportunity for the partners to meet each other and discuss the first steps to be taken within the project. There were 21 participants, from all 12 partner organizations, located in 8 different countries.
In the first day, each participant had the chance to introduce themselves and to express their expectations from the project. SYNYO, the coordinator, presented the project overview and structure followed by a quick introduction by work package leaders of what they await to be accomplished. On the second day, 3 working sessions were held, focusing on 3 of the most important work packages: WP 2 INVOLVE – Stakeholder Integration, Knowledge Exchange, Local Workshops, and Validation (lead by KULEUVEN), WP 3 ANALYSE – Existing CPPB Curricula, Methods, Approaches, Experts, Provider, Requirements, and Gaps (lead by UMR) and WP 4 DEVELOP – Novel Training Methods, Multidimensional CPPB Training Curricula, and E-Learning Approaches (lead by PATRIR). On the third day, two more working sessions took place: focused on WP 6 – LEVERAGE – Registration Forms, Annotation, Verification and Matchmaking (lead by UDEUSTO) and WP 7 DISSEMINATE – Project Communication, Publications, Networking, and Exploitation (lead by WMO). In the working sessions, the work package leaders guided the discussions, all partners provided useful inputs and the first tasks and responsibilities were allocated. In the last presentation, SYNYO explained WP 1 MANAGE – Project Management and Coordination, as well as tools and guidelines to be used along the project.
Project identity
A consistent visual appearance of the project is a prerequisite for the successful communication of the project outcomes with stakeholders and end-users. It guarantees a visual synergy with the PeaceTraining.eu identity and will be consistent in communication activities carried on by all project partners along the project timeline. In this context a logo has been created, with its own color scheme, which can be incorporated into documents as well as promotional materials, designed to match the brand, with the logo prominently displayed (e.g. posters, flyers, stickers, brochures etc.).
Project website and social media accounts
The project website has been developed by SYNYO as a task within WP 7 and it is available at http://project.peacetraining.eu/ . It contains information and updates about the project, consortium partners, events and dissemination material. On the homepage of the project website, interested parties can also subscribe for the upcoming newsletter. Furthermore, a Twitter account and a Facebook account have been set up in order to connect and engage with interested stakeholders.
Next steps
At the moment the partners are working on the first stakeholders' engagement and research reports, part of work packages 2 and 3.  In terms of stakeholder engagement, the consortium is building an Expert and Advisory Board which aims to include a diverse set of actors who can guide the project forward. Members will be requested to provide feedback on key consortium reports and invited to workshops as well as the final symposium event. Furthermore, synergies with previous similar projects funded under FP7 or Horizon 2020 will be created. Moreover, various other tools will be used in this sense: project website, social media as well as mailing lists and consortium's connections. The first research report will be publicly available on the project website in February 2017 and will cover a social media use analysis in the field of conflict prevention and peace building.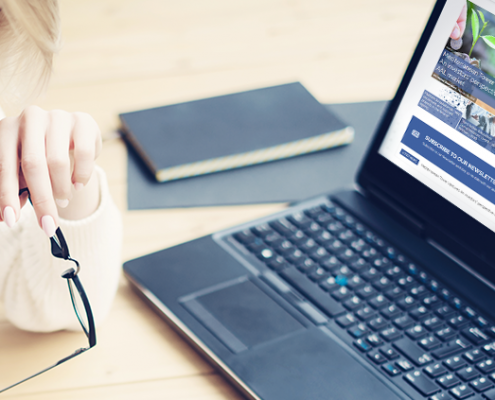 https://www.synyo.com/wp-content/uploads/2018/03/ActiveAdvice-04.png
423
900
SYNYO
https://www.synyo.com/wp-content/uploads/2017/09/synyo-logo.png
SYNYO
2018-03-01 15:29:14
2018-03-01 15:33:08
ActiveAdvice Results of End-User Tests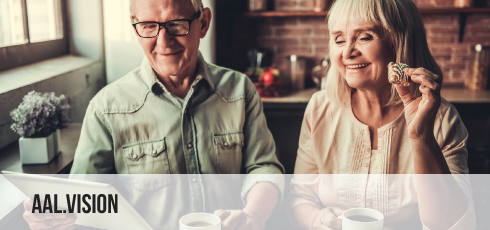 Understand the Dimenstions of Organised Crime and Terrorist Networks for Developing Effective and Efficient Security Solutions for First-line-practitioners and Professionals
https://www.synyo.com/wp-content/uploads/2017/09/aalvision-cover.png
230
490
SYNYO
https://www.synyo.com/wp-content/uploads/2017/09/synyo-logo.png
SYNYO
2017-09-27 11:52:03
2020-07-27 07:55:31
AAL.Vision